Are You Looking For Swindon Fencing Solutions?
Swindon Fencing is a family run business. We've been offering our fencing and landscape gardening service throughout the region for the last 20 years. So, if you're looking for a well established business with competitive prices, look no further. Here's a sample of what we provide:
> Overlap Panels

> Closeboard Panels

> Trellis Panels
> Decking fixtures
We install all brands of fencing and gates quickly and efficiently. That applies whether you need garden, farm or commercial fencing. Swindon Fencing use the best quality materials and offer you a professional and friendly service along the way. All you have to do is call or send an email for us to kick start your fence. Ask about …
Garden Fencing In Wiltshire Including Marlborough, Chippenham & Malmesbury
We're often asked about the the range and variety of fencing, gates and decking solutions we offer — And you'll find more information about this on the following pages. We offer competitive prices and a free quotation with selected orders. We deliver our range of products to both trade outlets and DIY enthusiasts.
Our team of installation experts can expertly erect fencing at your home or business in Swindon & Wiltshire. Other local locations we serve include:
Wroughton, Highworth & Royal Wootton Bassett
Lyneham, Chippenham & Calne
Marlborough & Malmesbury
& Many More …
We specialize in all aspects of timber fencing. Our expert insights and experience enables us to produce made-to-measure solutions, whatever your needs. Our dedicated and friendly staff are always willing to help and accommodate all of your fencing needs. For Swindon Fencing Solutions look no further. 
For First Class Workmanship Today Call
01793 847481
An Overview Of Our Team's Services
Swindon Fencing offer a range of carpentry and landscaping services in Wiltshire too.  Below you'll find images outlining jobs in recent and distant memory.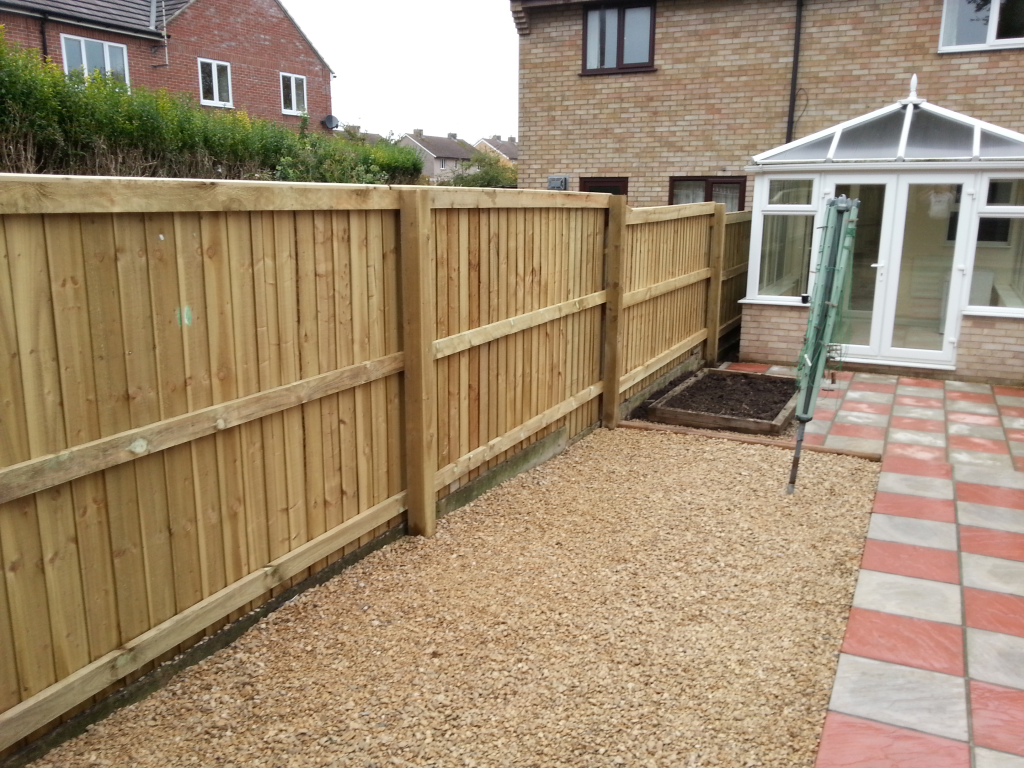 Fence Panels
We have a wide range of panels at our disposal. These include closeboard, trellis, overlap and palisade options. While some of our clients are keen DIYers, others would rather our team to execute the task. In the event you'd like to take on the challenge yourself, refer to our blog for tips. Alternatively, reach us on the number below.
Fence Repairs
During seasonal extremes including heavy winds, snow or rain your fence can become damaged. Fence posts may have wilted, boards may have frayed, corrosion or rot may have set in. At this junction, you'll have two options; Repair or replace. Our team can diagnose the damage and prescribe a cost effective treatment accordingly.
Security Or Garden Gates
The installation of panels and matching gates is often requested by our clients as an affiliate service. Some opt for electrical security gates to protect a commercial residence — And we have worked with many Swindon based clients for this purpose. Others inquire about our rage of domestic gates with varying fittings and designs. Imposing or welcoming our team has the answers for you. 
Decking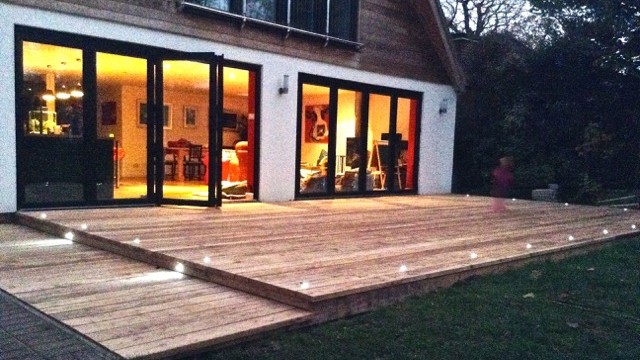 Our team are accomplished carpenters, ready to ply their expertise to a variety of tasks. Materials we work with include wooden, composite and aluminium decking from Swindon and nationally recognized suppliers. We'll work with you to ensure your garden fixture serve your needs and financial outline and provide maintenance and cleaning services if needed. Contact us for your no strings garden estimate.
Landscaping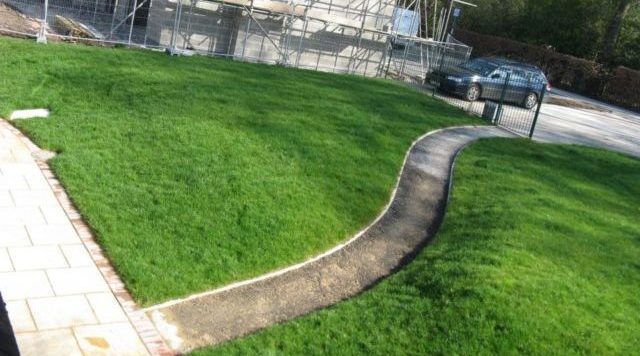 With over a generation in the industry, we have vast experience of landscaping in the Swindon area. We supply turf, topsoil and maintenance skills to our clients. We lay turf, offer lawn care and garden maintenance advice. We ensure that your garden is revamped and maintained for as long as our services are required. Reduced rate are available to over 65's and repeat clients.
Let Us Answer Your Inquiries …
Will you visit, measure up and provide us with an estimate?
Yes, we routinely do. Little matter if you're in the greater Swindon or beyond we'll give you our best prices to match your specifications. 
Can you outline your range of materials?
We work with wooden, plastic, aluminium materials and more. We work with Swindon & Wiltshire based suppliers and internationally recognized brands to ensure you have a range of choices. 
Meanwhile we have broad accessory options. These include fence panel brackets, post supports and locks, bolts, nails and screws to match the look and functionality you desire.
Is Swindon Fencing's work guaranteed?
Our team of joiners strive to get the job done right. If you have any concerns or questions we'll be more than happy to return to ensure the job is finished to your satisfaction.
Will our new fence require planning permission?
In the overwhelming majority of case you won't require planning permission. First, however, you'll need to establish boundary lines with your neighbour.
In the event your fixture is upwards of 2 meters high, you should contact the local authority in Swindon. Your contractor should be able to handle this issue for you. 
Should I order panels or build from scratch?
Panels or a build on site fence? This question is often based on the type of material used and the terrain. Fence panels are often cheaper and, on a forgiving terrain, quicker to install.
However there are advantages of a custom build include customized style and dimensions. This allows you to trim off irregular heights, ends and bottoms. Select custom fence boards, feather edge or pine, for example. The result is a finish that is often more aesthetically pleasing.
Call Us Today On
01793 847481