We Supply & Install Gates In Swindon
Swindon Fencing supply and install gates in Swindon and Wiltshire. An Englishmen's home is his castle, then the border and entrance need to be befitted with suitable barriers. Fortunately, our team install various brands of garden fencing quickly, efficiently and at a modest cost to you. This page will go through our:
Services
Materials
Service Areas
Your FAQs
We install gates on commercial and residential premises. Our clients include schools, businesses, leisure centers and home owners. Our range (below) affords our clients secure and aesthetic options at various price points. 
Garage Doors To Garden Fencing In The Wiltshire Area
Our service area of supply and installation is within 30 miles of our Swindon base. These areas include Marlborough, Malmesbury, Calne, Chippenham, Royal Wootton Bassett, Wroughton and Cirencester. Contact our charming customer service team today with your inquiries.
Visit our homepage, http://SwindonFencing.co.uk/, for more on our services.
Contact Us Today
01793 847481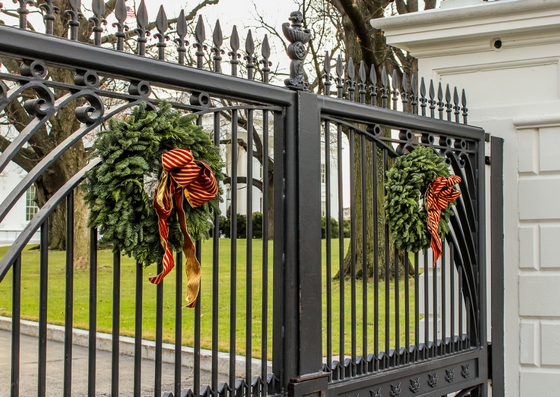 Questions About Gates? Unlock The Answers Below …
Below are a handful questions the Swindon Fencing team regularly receive:
What types of gates do you have available?
We have Palisade, Tongue & Groove, Security and Field options. If that doesn't suffice we also offer custom designs to suit your specifications. 
How long do new garden gates typically last for?
This depends on the material you've chosen. The materials we source are high quality and durable. So long as due care is taken yours should last for years to come.
Do you have any tips on measuring up?
Or better yet, contact us and a member of our team will visit and measure up for you.
Is your work guaranteed?
Absolutely. Our team are perfectionists and strive to ensure our clients are 100% satisfied with the finish. If any corrections are needed, we'll return to finish the job.
Contact The Solutions Team Today On
01793 847481